The Center for Language & Technology is happy to welcome Dr. Hui-Ya Chuang and Dr. Ruslan Suvorov to its staff as Assistant Specialists.
Hui-Ya comes to us from Empire State College in New York where for the past three years she was the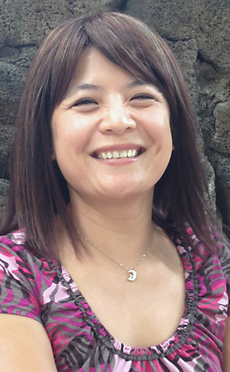 Coordinator of Curriculum and Instructional Design in the Center for Distance Learning.   In that capacity she worked closely with content experts, faculty members, technology specialists and support staff to develop online courses and provide instructional design guidelines.  In addition she taught online courses in Mandarin.   Prior to that she was a Teaching/Research assistant at the University of Northern Colorado, Greeley, where she received her PhD in Educational Technology in 2010.  She has an MA in Interactive Multimedia Art from Long Island University and a BA in German Language and Culture from Wenzao Ursuline College of Language, Kaohsiung, Taiwan.   Her research interests include how to motivate students in an online learning environment through the use of different multimedia elements, the use of Open Educational Resources in online course design and investigating which technology works best for students at beginning, intermediate, and advanced levels.  Please take the opportunity to meet her and welcome her to the College and the University.
Russ comes to us from Yale University where he had been an Instructional Technology Specialist at the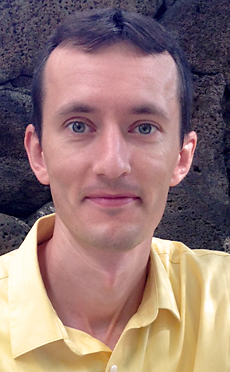 Center for Language Study since 2013. In that capacity he provided instructional technology support to faculty and students from various language departments at the university. He has an extensive background in applied linguistics and technology, computer-assisted language learning and computer-assisted language assessment, and has taught ESL courses in both Ukraine and the US. He received his PhD in Applied Linguistics and Technology with a minor in Curriculum and Instructional Technology and his MA in Teaching English as a Second Language/Applied Linguistics from Iowa State University. While at Iowa State he not only taught various English courses, but was the Moodle Administrator and Instructional Technology Coordinator for the English Department. He has given over 20 workshops on how to integrate various educational technologies into language classes and assisted faculty in developing technology-enhanced courses. He holds Specialist's Degrees (the equivalent of a BA) in Pedagogy and Teaching English, German and World Literature and in Economics and Management of Tourism, Hotel and Restaurant Business from universities in Ukraine. His research interests lie in the areas of computer-assisted language learning, computer-assisted language assessment (especially video-based L2 listening assessment), online second language education, and eye tracking. We hope you will take the opportunity to meet him and welcome him to the College and the University.