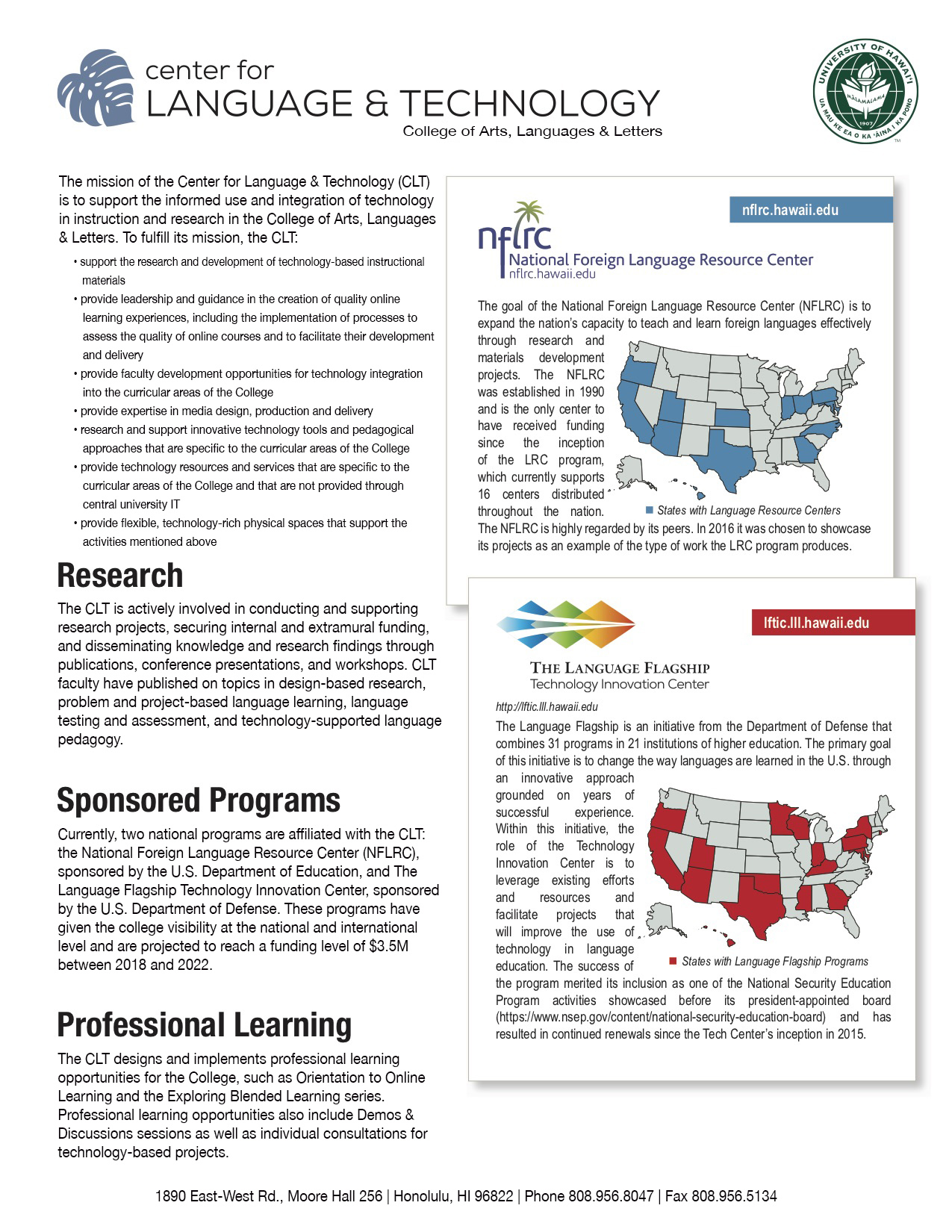 The goal of the National Foreign Language Resource Center (NFLRC) is to expand the nation's capacity to teach and learn foreign languages effectively through research and materials development projects. The primary audience for most NFLRC endeavors is language instructors and applied linguists involved in these languages. However, NFLRC projects are intended to have implications for the teaching and learning of all languages, with results being disseminated to the larger educational community through publications, summer institutes, conferences, workshops, symposia, online learning events, etc. The NFLRC also conducts outreach to governmental agencies, language and area studies centers, and others concerned with strengthening the nation's capacity in this field.

The primary purpose of the Tech Center is to conceive, design, adapt or improve, deliver and test effective means to blend technology into existing Language Flagship Programs. The Tech Center uses design-thinking processes to identify efforts that leverage existing initiatives and resources from the public and private sectors.
This initiative will develop the means to capture best practices and assess which technologies are most effective to support the development of language skills. The initial goal is to identify and develop technology-based practices for effective instruction and learning within a select group of Flagship institutions. The ultimate goal is to create a strategic and comprehensive plan for the integration of technology and effective practices across The Language Flagship. The Center encourages the use of cutting edge, interactive language learning technologies such as simulations, augmented reality games, intelligent tutoring, online role playing, group and individual video-conferencing and targeted conversation practice through virtual platforms.