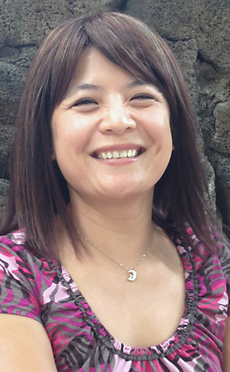 language technology specialist
Moore Hall 259
hchuang[at]hawaii[dot]edu
Hui-Ya comes to us from Empire State College in New York where for the past three years she was the Coordinator of Curriculum and Instructional Design in the Center for Distance Learning.   In that capacity she worked closely with content experts, faculty members, technology specialists and support staff to develop online courses and provide instructional design guidelines.  In addition she taught online courses in Mandarin.   Prior to that she was a Teaching/Research assistant at the University of Northern Colorado, Greeley, where she received her PhD in Educational Technology in 2010.  She has an MA in Interactive Multimedia Art from Long Island University and a BA in German Language and Culture from Wenzao Ursuline College of Language, Kaohsiung, Taiwan.   Her research interests include how to motivate students in an online learning environment through the use of different multimedia elements, the use of Open Educational Resources in online course design and investigating which technology works best for students at beginning, intermediate, and advanced levels.